Installation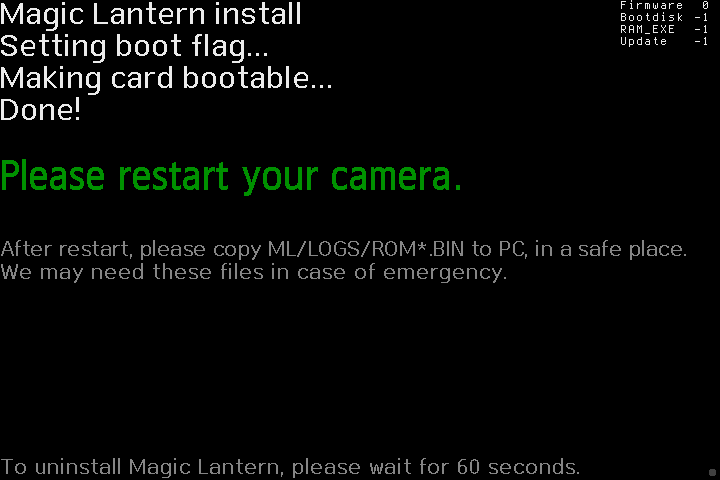 Make sure you are running Canon firmware 1.0.2.


Once you have the correct Canon firmware:
Format the card from the camera.
Unzip the archive and copy ML files to the memory card.
Run the Firmware Update process from Canon menu.



This procedure will enable the BOOTDISK flag in your camera's Flash ROM, allowing it to load and execute custom code from the memory card. A copy of the original (unmodified) ROM contents will be saved to the card.

Magic Lantern will run from this card; it won't replace your original firmware.



After installation, please copy your ROM backup files (ML/LOGS/ROM*.BIN on the card) to a safe place.
Detailed instructions
on the wiki. Please don't forget to check the
FAQ
and the
user guide
.
Uninstallation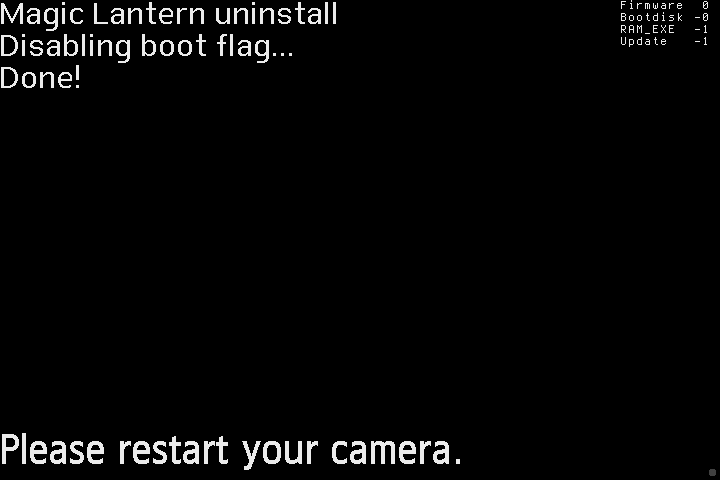 From camera:
Run Firmware Update from your ML card.
Follow the on-screen instructions, including the fine print.



This procedure disables the BOOTDISK flag. You will no longer be able to run Magic Lantern, unless you reinstall it.

Some settings changed by Magic Lantern might be persistent; this procedure will not reset them. To restore the camera to factory state, you may also want to clear all camera settings and custom functions from Canon menu.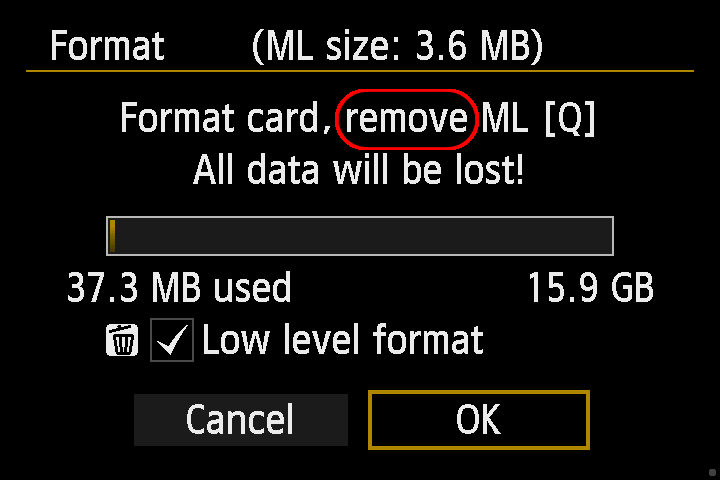 From one card:
Canon menu: Format card, remove Magic Lantern.
This procedure does not disable the BOOTDISK flag. With this method, you will still be able to run Magic Lantern from other cards.
Never delete the Magic Lantern files from the card! Format the card instead.